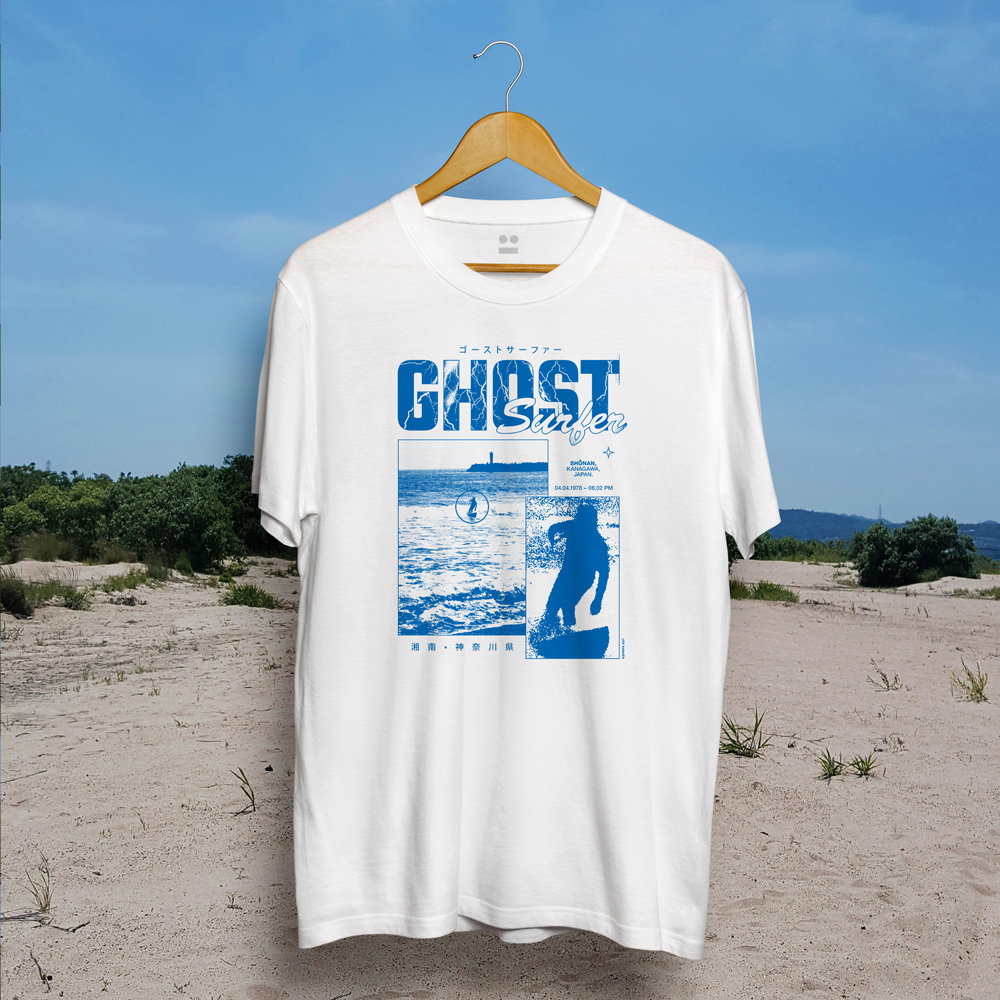 Ghost Surfer T-Shirt
︎ 100% Organic Cotton 140 g/m²
︎ Home Screen-printed
︎ Ultramarine Ink
︎ Unisex
This T-shirt was designed during my 3 months long stay in Japan. It features a picture I took in Shonan, a famous japanese surf spot.
Ce T-shirt a été conçu pendant mon séjour de 3 mois au Japon. Il est inspiré d'une photo prise à Shonan, un célèbre spot de surf japonais.
---
Ready to ship within 5 working days.

Machine wash inside out at 30 degrees.
Since the t-shirts are all screen-printed by hand, they may have a tiny default (which makes them unique) or fade slightly during the first wash, before stabilizing.

Laver sur l'envers à 30 degrés.
Etant donnée que les t-shirts sont tous sérigraphiés à la main, ils peuvent présenter un petit défaut (ce qui les rend uniques) ou se décolorer légèrement au cours du premier lavge avant de se stabiliser.