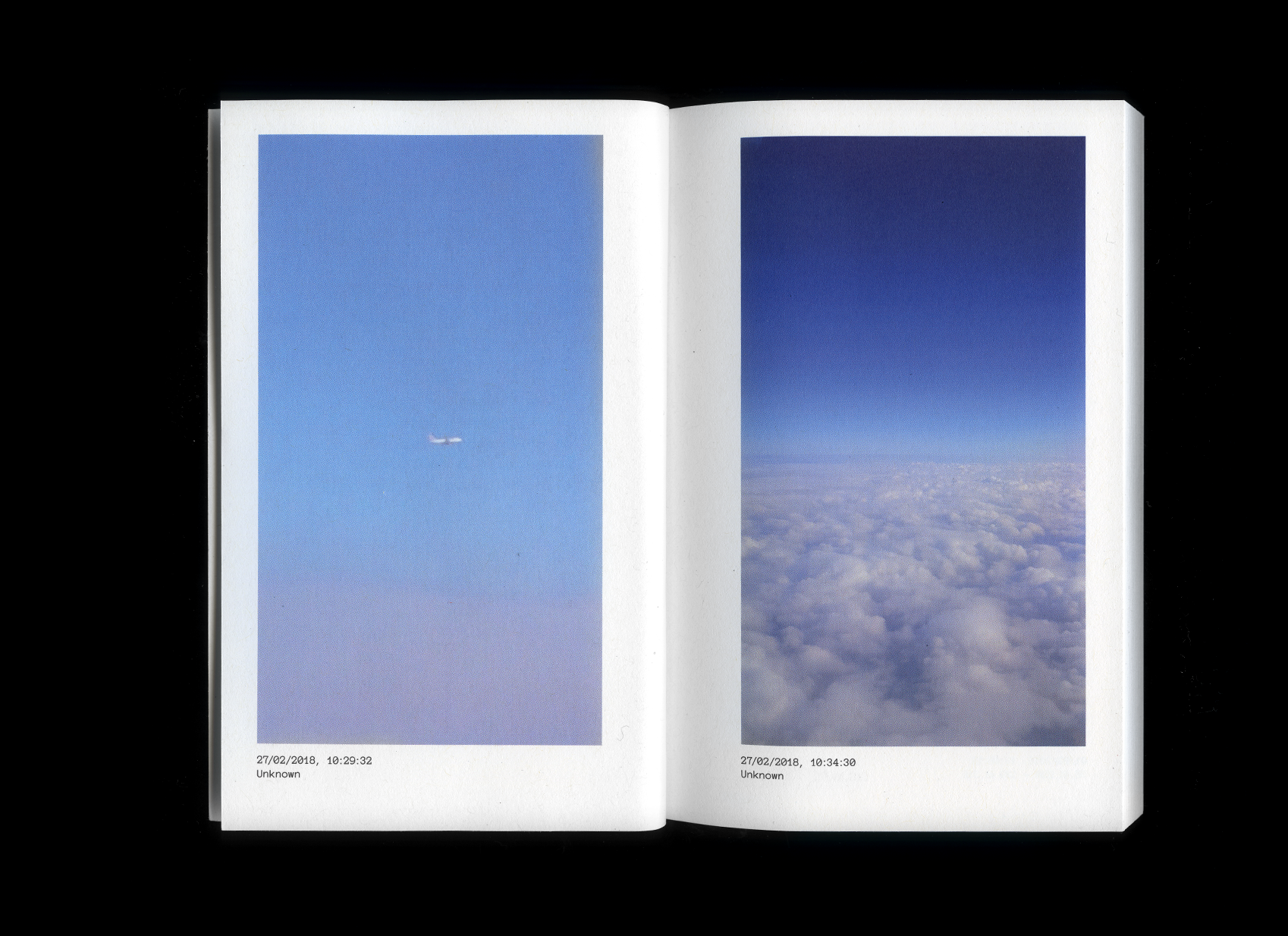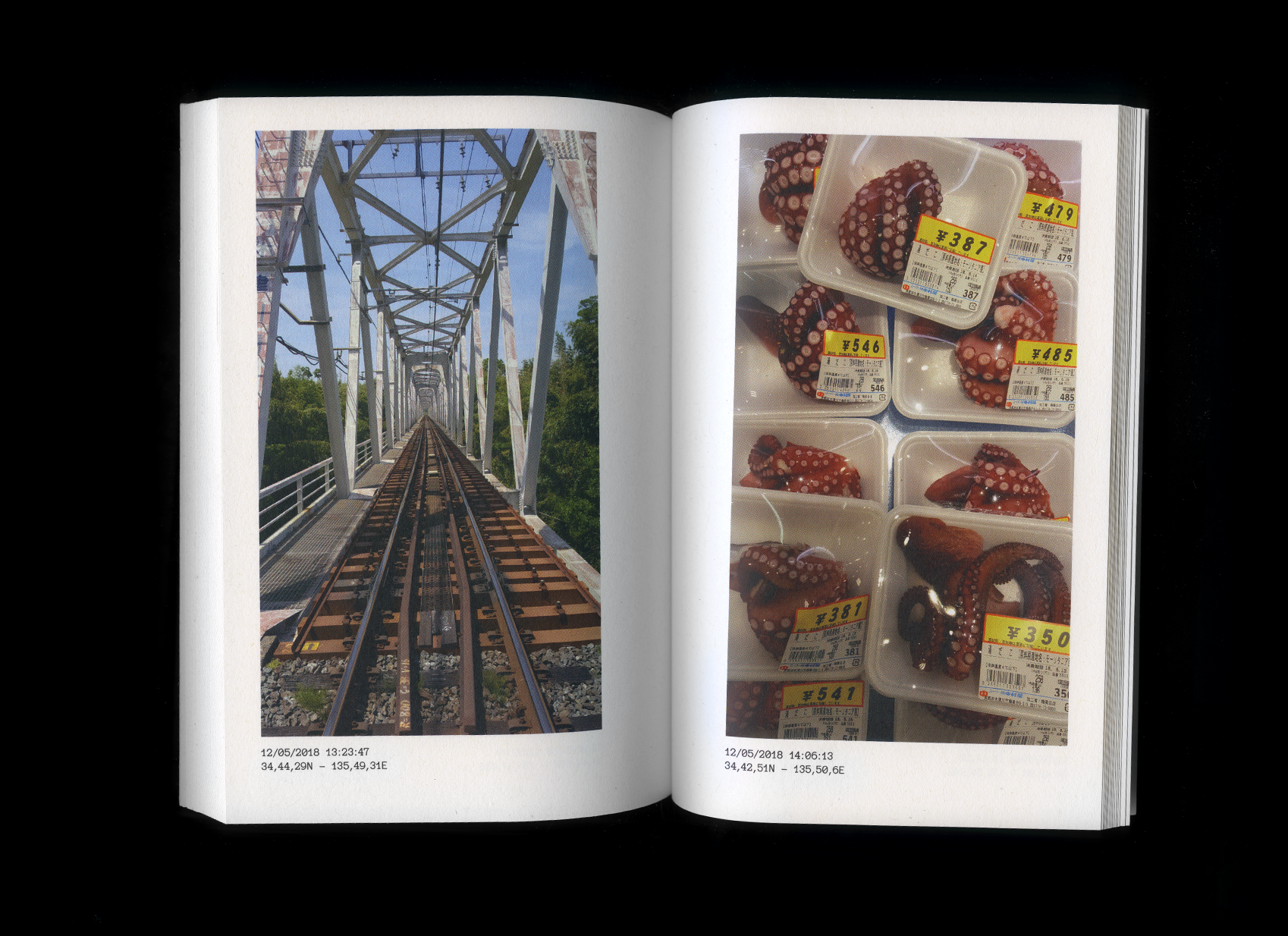 Raw Images of Japan
︎ 20 Numbered and signed copies
︎ 140 Pages
︎ 12x18cm
This microedition is the outcome of my three-months long stay in Japan. It compiles raw photos taken with my smartphone in chronological order. Metadatas are featured in lieu of picture captions, and reveal the exact date, time and GPS position where the photo was taken.
Résultat de mon séjour de 3 mois au Japon, cette édition compile dans l'ordre chronologique des photos brutes prises au smartphone. Les métadatas apparaissent sous forme de légende et révèlent la date, l'heure exacte ainsi que la position GPS de la prise de vue.
---
! Ready to ship within 10 working days due to reprint !